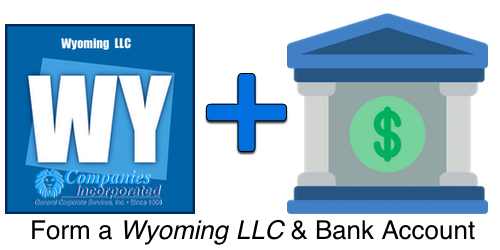 Forming a Wyoming LLC and a bank account to hold your assets, creates a marriage of elements that can bring you financial security and asset protection from lawsuits. First, an LLC, or Limited Liability Company, can help owners protect assets. Second, it can keep them from being personally responsible for the debts or liabilities of the company. Third, those associated with the company can use the bank account to hold funds and conduct business transactions. Finally, combined these things with the benefits that doing business in Wyoming can give. As a result, and you have a foundation that can provide financial security and help protect your assets from lawsuits.
Want to form a Wyoming LLC and open a bank account for your company? Call 1-888-444-4812 or complete the free consultation form on this page.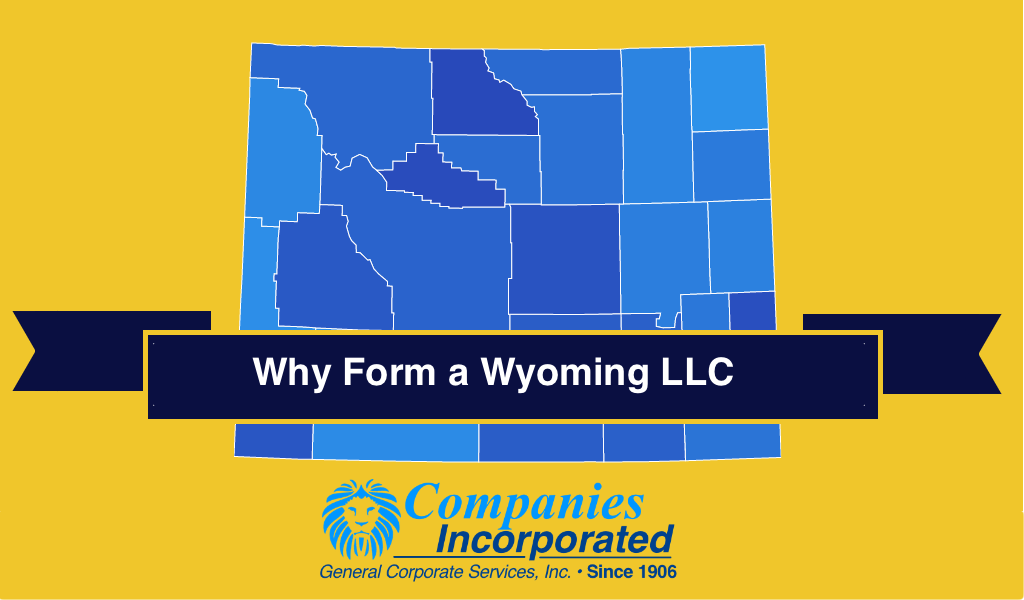 Why Wyoming?
To get the best start for your business – or to run the business you already have – one might think that the logical choice is to keep that business in your home state. You might even think it's the only option. The truth is that keeping your bank account and LLC locked in your home state means that you are missing out on some great benefits.
As Flag Theory explains, Wyoming has always had a very strong pro-business policy. They pioneered the LLC in 1977, creating a new avenue for owners to flourish in business with lower risk factors. Wyoming's regulations have a history of leaning pro-business, with a clear system that avoids climbing through extra administrative hoops. The state's lawmakers have worked hard to make Wyoming an attractive place to do business. Therefore, their efforts have added up to thousands of new incorporated businesses every year.
Wyoming LLC vs. Nevada and Delaware LLCs
Moreover, let's say you're looking to start a single member LLC. Wyoming is one of the only states with laws that the legislature has designed specifically to protect your ownership interest in that LLC. The others are Nevada and Delaware. That is, most states require two or more members before you enjoy asset protection from lawsuits. A Wyoming LLC, on the other hand, protects members from losing the LLC or the assets therein even if there is only one owner.
The state does not have a high debt, like many other states do. So, Wyoming isn't focused on pulling as much money out of its businesses filings as possible. Fees are incredibly low in Wyoming, with the only annual fee being a license fee of either $52 or $0.002 per dollar of business assets located in Wyoming. So, if you don't have any assets in Wyoming (like most of our clients) the annual government renewal fee is only $52.
With a Nevada LLC, the annual government fee is $150 for the list of managers plus $200 for the license fee. The total Nevada LLC renewal fee is $350. 
In Delaware, there is an annual tax of $300 on LLCs whether they do business in Delaware or not. 
Here is the summary of annual LLC renewal fees: 
Wyoming LLC $52 annually. 
Nevada LLC $350 annually. 
Delaware LLC $300 annually. 
So, all things being equal, $52 looks a lot better than $350 or $300. In other words, in 10 years, that is $520 vs. $3,500 or $3,000. Keep in mind, in each case there is also an annual registered agent fee, unless you live in-state, which is the same price in all states. 
Also in Wyoming taxes are very low, with no personal or state income tax to pay. Privacy is also one of their top priorities, with one of the most private filing systems in the world. The state does not required you to list members of the company in the public records.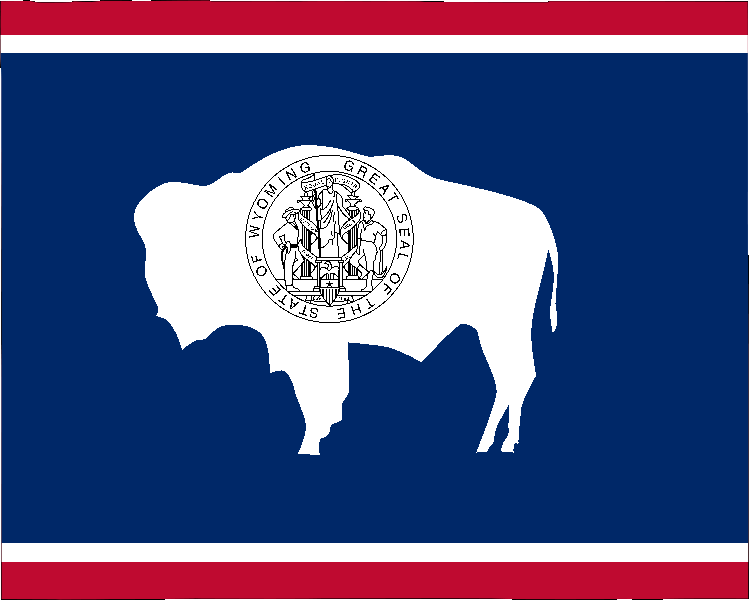 Forming Your LLC
What could you accomplish with a little more money in your pocket? What could you avoid by having extra personal asset protection? The best way to find out is to form your LLC in Wyoming. In an article for NOLO, Stephen Fishman explains the steps to take and things to keep in mind when forming your Wyoming LLC. The important thing is to hire someone who has experience in setting LLCs. The reason is that it is only if all of the proper legal elements are in place can it protect you from lawsuits. (You can have us form an LLC in Wyoming by calling the phone number or completing the consultation form on this page.)
The first step to incorporation is to choose the name for your LLC. It must include the words "Limited Liability Company" or one of its many abbreviations. In addition, the name must be distinguishable from the other registered LLCs in Wyoming as well. Furthermore, the statutes require that someone files the new LLCs Articles of Organization with the state. Additionally, the Wyoming registered agent must sign them. (We provide Wyoming registered agent services.) A registered agent is a business entity or individual that, for instance, agrees to accept the legal papers on behalf of the LLC. For this purpose, the agent must have a physical address in Wyoming. Filing an operating agreement is not required in Wyoming. Though, it might still be a good idea to create one as it outlines the duties of members and owners within the LLC
Wyoming LLCs must register with the Wyoming Secretary of State and file an annual report. The state will file stamp the articles of organization. Then, to open a bank account for your Wyoming LLC, the bank will need to see the filed company articles. Plus, banks may require other documents required depending on the nature of the business. If you're forming an LLC with more than one owner, you must get an Employer Identification Number (EIN) from the IRS, even if there are no employees. Single member LLCs can use their Social Security Number (SSN) for filing purposes, but getting an EIN will provide additional security and asset protection.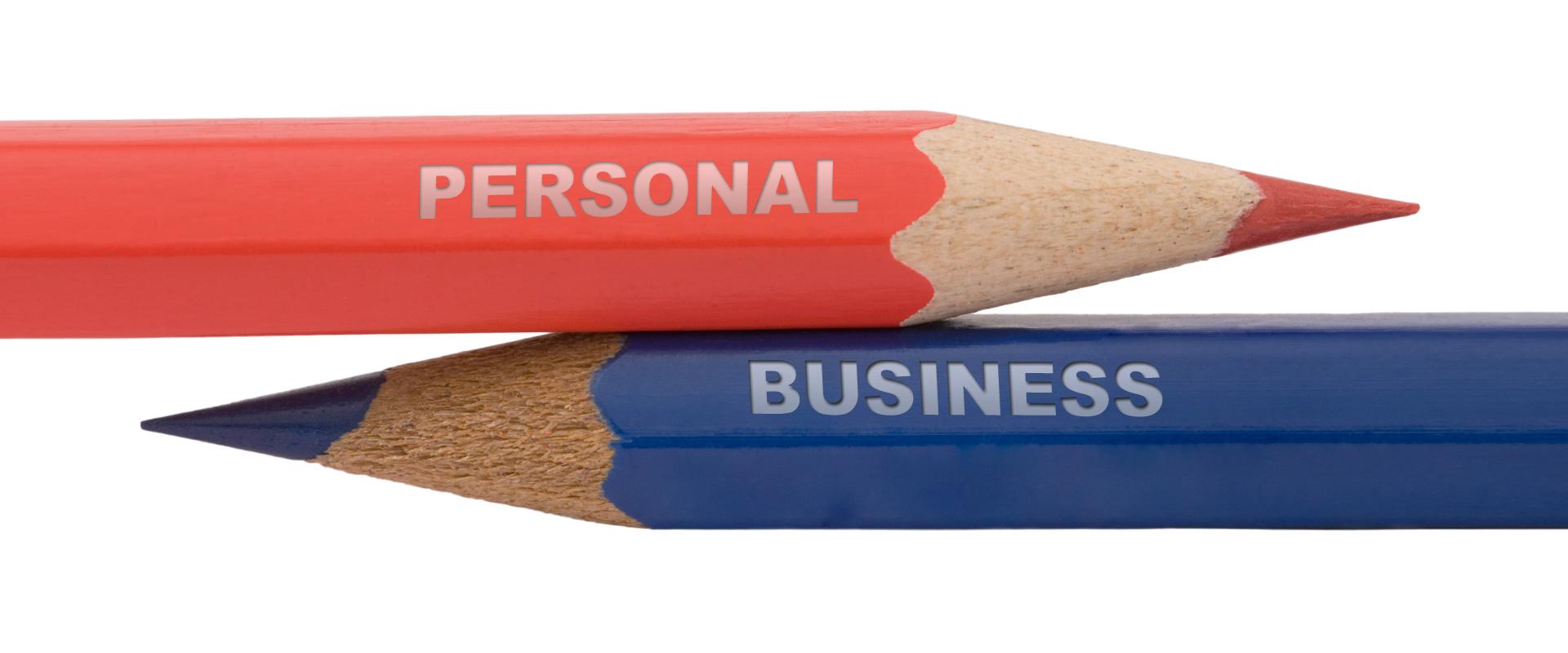 Separating Business and Personal Banking
One of the greatest benefits of an LLC is the personal protection it provides its owners. So, don't throw that protection away by making the mistake of using your personal banking account to run your business, even if you're the only owner. Think of your business as a separate person. You should put the items that you require to run the business in its name.
It's not just a good idea to open a bank account for Wyoming LLCs as soon as possible, but The Balance Small Business explains that it's required. The IRS requires separation between personal and business banking. Additionally, although you should hopefully never need it, a separate business account will create a clear audit trail. The separation makes it easier to keep your business books clean and accurate. To help with this, make sure that you keep all your invoices and receipts, no matter how small. They should match up to your bank statements and checkbook to make tax time easy.
A business bank account also lends a great deal of professionalism to your business. It proves to everyone that you do business with that your business isn't just a hobby. This is especially important if you want to deduct business expenses from your income, which isn't allowed in a hobby business. In addition to this bank account, proving that your business is more than a hobby requires that you can show a profit on your Federal tax Form Schedule C for three years out of every five.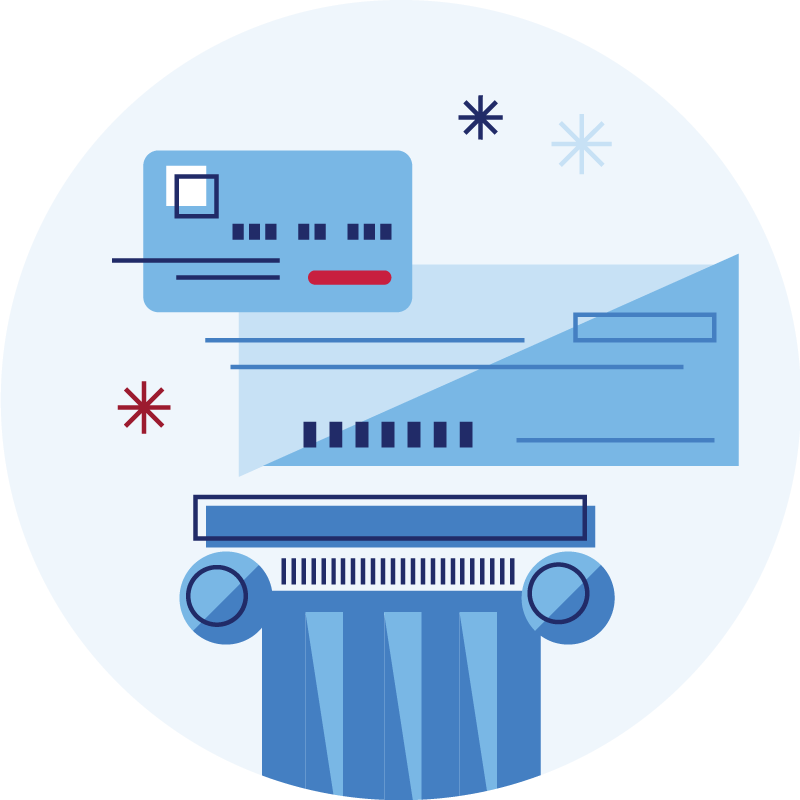 Bank Account Home Base
Once you're ready to move forward with your Wyoming LLC and a bank account, the next consideration is which bank to use. Wyoming benefits are easy to enjoy with your LLC, but it's not always the case that you can or should base your bank account in the same state.
You can open a bank account inside of your Wyoming LLC in any state, depending on the bank you choose. UpCounsel explains when and how to open an out of state business bank account in states like Wyoming. Some banks require that the LLC is registered to do business in the state of the bank account and has a physical location there. Some do not. If your LLC operates in multiple states – whether or not any of those states include Wyoming – choosing a bank with branches in multiple states is often the best option. Having a business interest in Wyoming can be a good reason to search for banks in Wyoming that also have branches in your home state.
Each bank has different options and incentives. If your needs are simple, a bank account in your home state might work for you. You can also chose a Wyoming bank if you choose but that require travel. Larger banks with multiple branches often have better asset protection and incentives though, so be sure to explore your options. Talking to one of our experienced consultants can help you choose which type of bank fits you and your Wyoming LLC.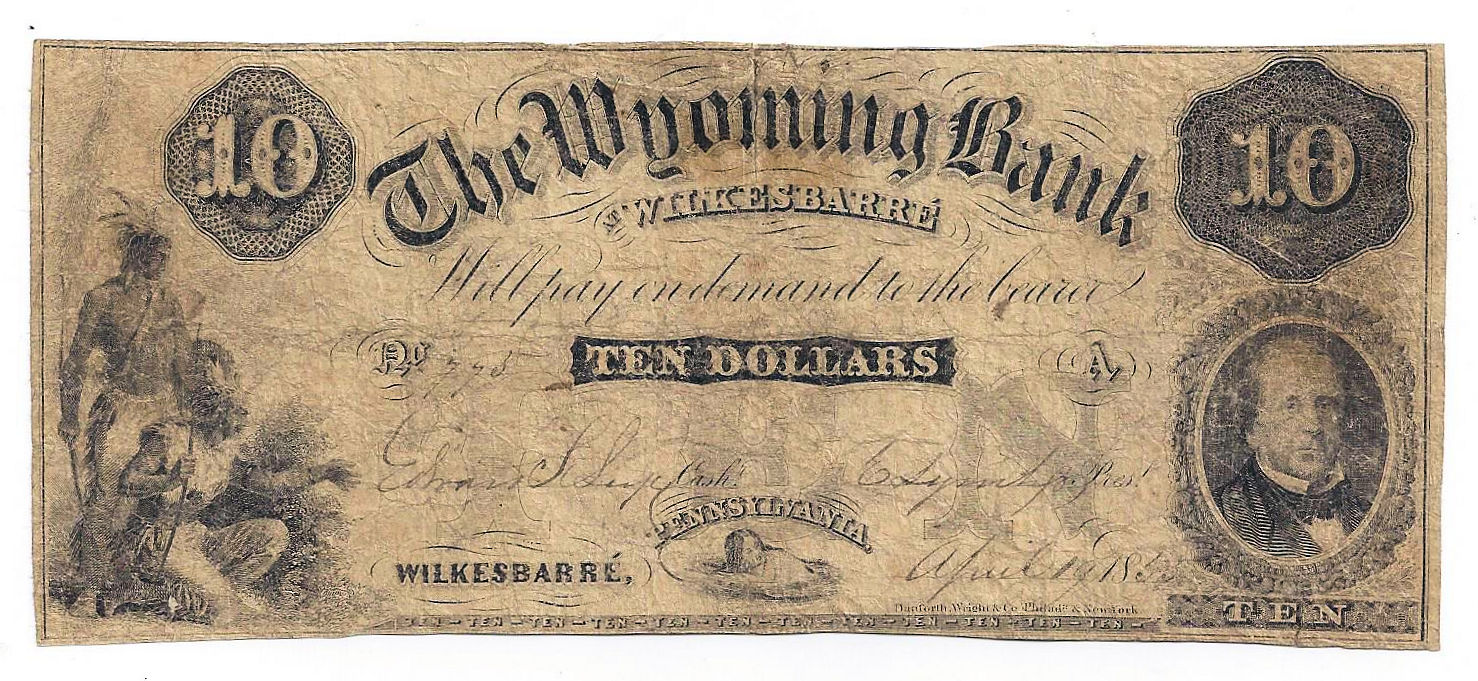 Opening the Wyoming LLC Bank Account
When you're ready to open your LLC's bank account, there are a few things you need to be prepared for, according to an article in LLC University. There are several documents that you want to have prepared. This may include your LLC's approved Articles of Organization, Federal Tax ID Number, and two forms of identification. You can use your SSN when opening a bank account for a single-member LLC. But for added privacy and easier record keeping, you should use your EIN instead. Most banks shouldn't require a copy of your Operating Agreement, but some might. The bank will, in turn, provide you with a Declaration of Beneficial Ownership. This document discloses who the LLC owners are.
Some banks allow you to open Wyoming business bank account online, but some require all members of the LLC to be present at the bank. You might be asked for your DBA, or fictitious name, but don't worry if you don't have one. You don't need a DBA for your LLC, since it operates under its own name.
Wyoming LLC Bank Account Opening Tips
As part of opening your bank account, you'll receive a business debit card either in person or by mail. In addition, opening a credit card with the bank as well can allow you to take advantage of various rewards like cash back or travel points for your business expenses. Incidentally, if you chose to order checks, don't start them at #001. Doing so will make it clear that your business is new. Thus, you can ask the bank to start your check numbering at #1000 or any other number you would like. Finally, you can keep all your banking in one place by also opening a business savings account.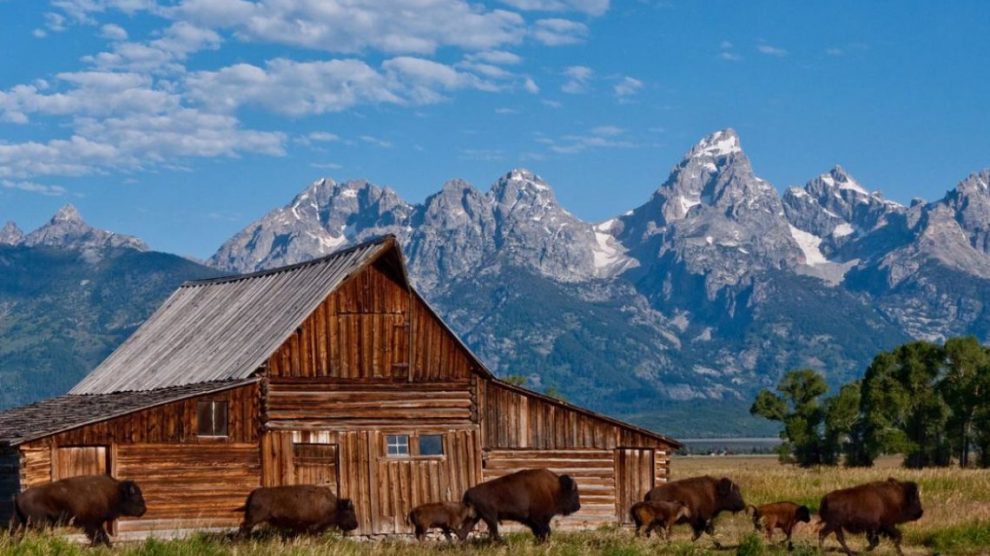 Elevating Your Business
There are a lot of things to consider when building your business for it to be successful. For example, what do your customers want? How can you get it to them? In addition, how can you keep providing that service or product for years to come? Moreover, how can you be prepared for the security and financial independence you need to make it all possible?
You might be the only one who can decide the answer to most of those questions. But you don't have to answer the last one alone. Creating a Wyoming LLC and a bank account can be a lot of work when you already have a business to run. So, that's when you need the experts. You can contact our experience consultants today to get the expert advice you need. When you do, we'll help you get set up and explore all the options that can elevate your business.